DELTA Instructional Tools Grants: Efficient and Impactful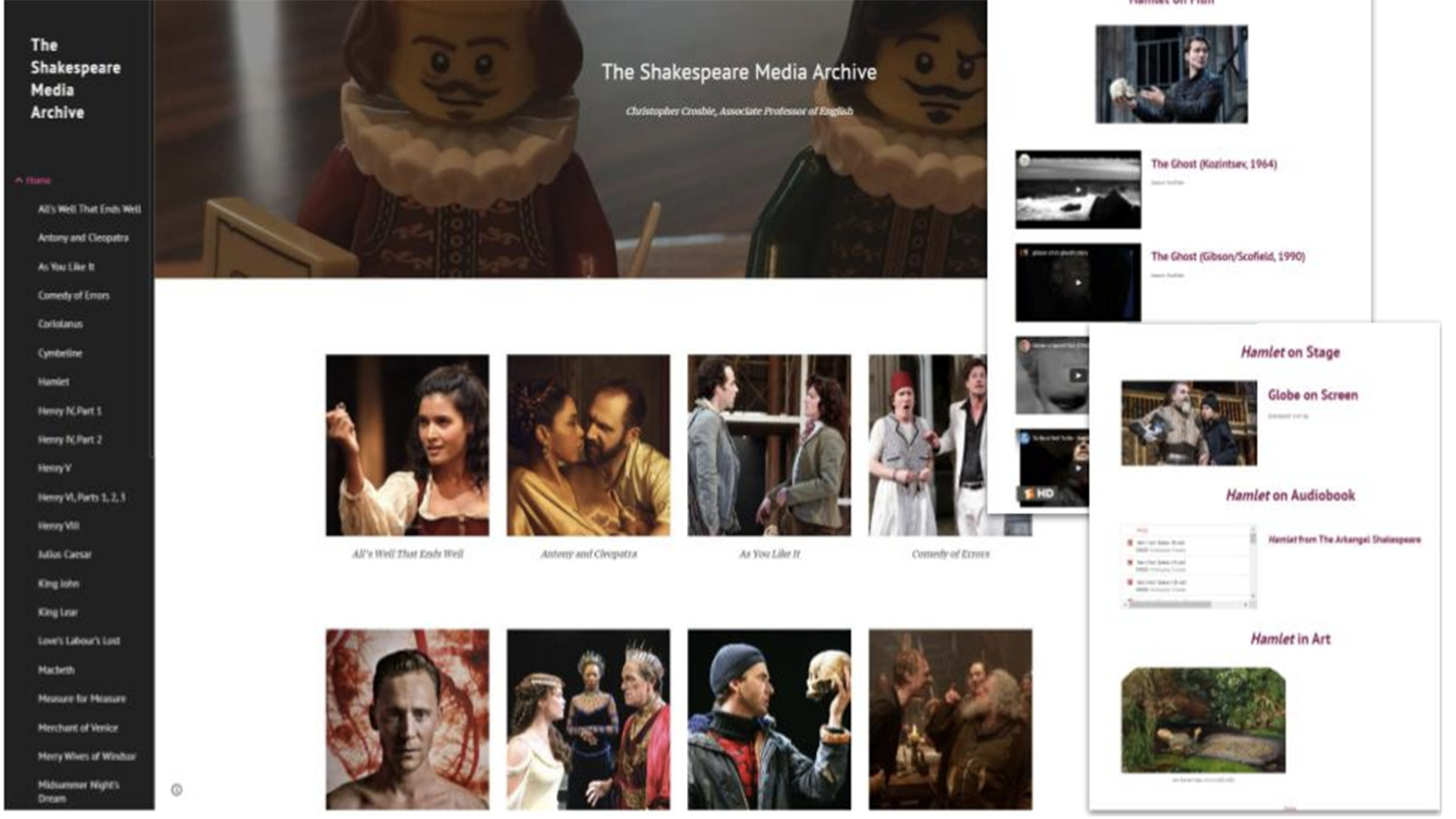 DELTA's Instructional Tools Grants provided effective solutions to course design challenges during the 2021-22 academic year. These express grants are available to faculty and staff who work at least 3/4 time. They provide support, key services and financial resources to increase student success through faculty partnerships and research-based best practices.
"I highly recommend applying for a DELTA Instructional Tools Grant to my colleagues because you can receive valuable feedback, resources and input to solve instructional challenges — our students will benefit greatly from the results," Teaching Assistant Professor Chanmi Gloria Hwang said.
The grants are a type of the DELTA Express Grants and are directed toward course improvements completed in just one semester's timeframe. They are efficient and organized to streamline and facilitate a smooth process. Here are the steps involved:
Apply for Grant

Grant Decisions

DELTA Team Introduction

Watch Recommended Pre-Recorded Tutorial

Consultation Meeting

Guided Tool Implementation

Follow-Up Support as Needed
While there were many success stories during the fall and spring semesters, a few are highlighted below.
WolfWare WordPress Site for Apparel Design Course
Hwang wished she had a platform to offer her students to share and present their design lab assignments and projects in her FTM 317: Computer-Aided Design for Apparel. She believed students would benefit from feedback, improve visual and written communication skills, and they might even be inspired by their classmates' work.
So, she applied for a DELTA Instructional Tools Grant and now has a WolfWare WordPress site where students can do just that! They can upload their visual design process and practices and assignment work, give and receive feedback in the form of a blog post and cultivate a sense of social belonging throughout the semester. 
"Along with the students' visual work, the site also has "Trends/Forecasting" and "Current Events" sections specifically related to CAD and technology allowing students to be updated with the current dynamics of the apparel industry and relate their learnings to the real world. Lastly, the site also has a list of students' ePortfolio URLs where they have total control of managing their own web space," Hwang explained.  
She implemented the WordPress site in the mid-semester during the fall of 2021 and continued using it throughout the spring 2022 semester. Hwang said this site helped her to understand and appreciate students' design process — compared to only seeing their final work.
"My DELTA team, Lead Instructional Technologist Arlene Mendoza-Moran and Senior Instructional Designer Cathi Dunnagan, were very attentive and thoughtful during the WordPress implementation process. First, I watched a pre-recorded tutorial made by Mendoza-Moran which helped me to solve many issues on my own. Then, we had Zoom meetings and they guided me through the process of launching the site, connecting it to my class Moodle, navigating and managing the dashboard. The last step was learning to publish and organize the contents within the site with help from my DELTA team," Hwang said.
Mendoza-Moran touted this project as the "gold standard" for a smooth, streamlined grant process. She explained that Hwang reviewed the pre-recorded tutorial and was able to acquire knowledge about WordPress prior to their consultation. So, the Zoom meetings were highly productive work sessions with impactful outcomes.
Hwang's trial period went so well that she plans to integrate the site into her course in a more meaningful fashion for the fall 2022 semester. "I plan to implement this new and exciting WordPress site by adding some required assignments to my course content. I may ask students to submit at least three written feedback posts in a week and conduct a pre-post student learning survey to compare the effectiveness of the site to gather metrics to guide future assignments."
Panopto for Gamification
Associate Teaching Professor Ghada Rabah's CH 452: Advanced Measurement Techniques I reviewed student feedback and uncovered a need to review the design and mode of deployment of the computer lab assignments in this course. She needed to generate more effective learning tools and activities in order to increase student engagement and establish clearer connections to the lab experiments.
This class is an upper-level four-credit course with both physical and analytical chemistry components. Some laboratory periods in the early part of the semester are used to deploy computer lab assignments that introduce required data analysis skills. Instructional Technologist Jill Anderson tackled this project with Rabah using Panopto. 
"The DELTA team — especially Jill Anderson — created an open channel of communication and provided invaluable support to identify instructional tools and capabilities to meet the targeted goals of the project," Rabah said. 
The computer lab instructional material used in this course was presented in text-based instructions that were identified by students as very long and difficult to follow. Anderson and Rabah created interactive elements to offer context to this material using Panopto. The expected outcome is increased student engagement as they acquire key concepts and skills needed to analyze and report data they generate in the lab during the semester.
The new instructional tools were developed in the spring semester of 2022 and Rabah plans to complete updates on them and incorporate them into her course content for the fall semester.
Other Panopto Solutions 
Senior Lecturer

Peter Koutroumpis

used his Instructional Tools Grant to facilitate a formative assessment for his 

HESS 245

: Golf course during the spring semester. Panopto was used as a vehicle for students to record their golf swings and share them with Koutroumpis and their classmates. This provided a cost-effective way to share feedback in the course. Instructional Technologist

Kerri Brown Parker

and Lead Instructional Designer

Jakia Salam

assisted with this project.

Senior Lecturer Peter Koutroupmis's screenshot of Panopto in action in his HESS 245 course.

Assistant Professor

Lucie Guertault

got valuable guidance from her DELTA team to promote student engagement with formative assessments using Panopto in her 

BAE 581

: Open Channel Hydraulics for Natural Systems. This project took place during the fall of 2021.
Curation
Associate Professor

Chris Crosbie

needed to gather, organize and easily share performance resources in his

 

ENG 209

: Introduction to Shakespeare course. After exploring and evaluating digital tools, a suite of Google Workspace tools helped Chris curate an online library of performances to facilitate student learning. Crosbie worked with Kerri Brown Parker, Instructional Technologist and Instructional Designer, Jessica White.
Gradescope
Associate Professor

Wendy Krause

was seeking a way to reduce exam anxiety in her

TE 200

: Introduction to Polymer Science and Engineering course during the fall semester of 2021. Her DELTA team helped her to use Gradescope to break large exams into smaller chunks of information. Additionally, she was able to adopt a "one and done" methodology meaning if students did well on an assessment, they were done with that section of class material.
Gamification
Lecturer

Caitlin Stuckey

wanted to learn more about using Gamification in her

ENG 331

: Communication for Engineering and Technology during the spring semester of 2022. She wanted to offer them a clear idea of how they were progressing through the material in major assignments by implementing progress bars. Stuckey worked with Associate Director, Instructional Technology Training

Bethany Smith

and Instructional Designer

Jennifer Tagsold

.
"For my course, I liked the idea of adding a gamified element of progress and achievements, separate from grades, for students to track their progress and receive awards along the way for all of the work they do. My hope is for students to feel recognized and for the achievements to foster enthusiasm and confidence for greater success in an asynchronous online environment," explained Stuckey.
H5P in Moodle
Assistant Teaching Professor Remington Ham sought to explore H5P in Moodle to create interactive activities using flashcards in her HS 201: The World of Horticulture: Principles and Practices during the fall semester of 2021. Ham believes this will help her students to retain and be more engaged with the course content due to the materials being gamified.
Interested in applying for a DELTA Express Grant to improve your course content? Applications can be submitted on Aug. 22 through Sept. 12!