Wicked Awesome
Imagine starting college during a global pandemic.
You're already nervous/excited/(insert emotion here) about everything from leaving home to finding your way around campus. Add to that a new world of physical distancing, face coverings and CDC guidelines.
Not to mention the possibility that you might not get to attend your first Wolfpack sporting event this year or dine at that pizza place you've heard about.
It's a lot to process.
Enter Wicked Problems, Wolfpack Solutions, an innovative online experience for incoming first-year students. As they explore the history, biology and societal impacts of pandemics like COVID-19, students are learning how NC State faculty in many different areas are contributing to solutions to this "wicked" problem.
In addition to learning the subject matter, they're also getting a bit of a primer on what it's like to be an NC State student.
Louis Hunt, senior vice provost for enrollment management and services and one of the course visionaries, says it started as a way of creating community and staying connected with incoming first-year students during a global pandemic.
But he and his team quickly realized it could accomplish much more.
The course has multiple objectives: engage students in quality online education, provide guidance on their transition to the academic realities of higher education, help them view their college education through a multidisciplinary lens, and give them experience with the learning technologies they'll use in their classes this fall.
And the icing on the cake? After finishing the five-week program, students will earn two general education credit hours at no cost.
"Bottom line, we wanted to showcase some of our best faculty, show these students the breadth of NC State's knowledge and expertise, and get them excited about becoming part of the NC State community," Hunt says.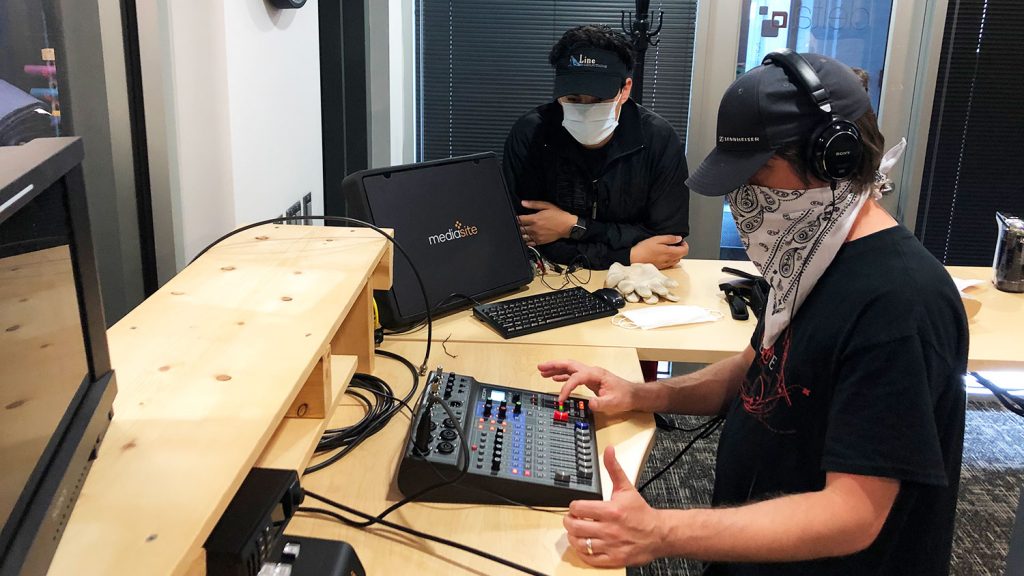 DELTA Senior Instructional Designer Cathi Dunnagan, who, according to many involved in the course, is "the connection between all the moving parts," echoes Hunt's sentiment.
"Every person on this team has been dedicated to creating an exceptional, engaging experience for our incoming first-year students," she says.
Based on the participation numbers, it appears they've succeeded in doing just that.
According to Jane Lubischer, biological sciences associate department head, who serves as course co-coordinator with professor Melissa Ramirez, participation in the course is growing each week, with 3,478 incoming first-year students having accessed it to date.
"With some 4,900 students invited to join in, this course is unlike anything we have done before at NC State," she says.
How it Works
Students navigate through the course Moodle site at their own pace, following a format that encourages them to explore, engage and apply. Each of the five weeks covers a different aspect of the pandemic, from examining the current crisis to brainstorming solutions for the future.
"We've designed it to be a threaded story," says Christopher Beeson, a DELTA instructional technologist who also serves as a course designer and facilitator. "We want it to feel more like a conversation than a course."
The content for each week is unlocked every Monday at 8 a.m. Students who start late or fall behind must finish each week's tasks before they can advance in the course.
Topics covered are drawn from a wide range of disciplines, from archaeology to systems engineering. And students engage with faculty presenters through videos, podcasts, livestream events and written assignments.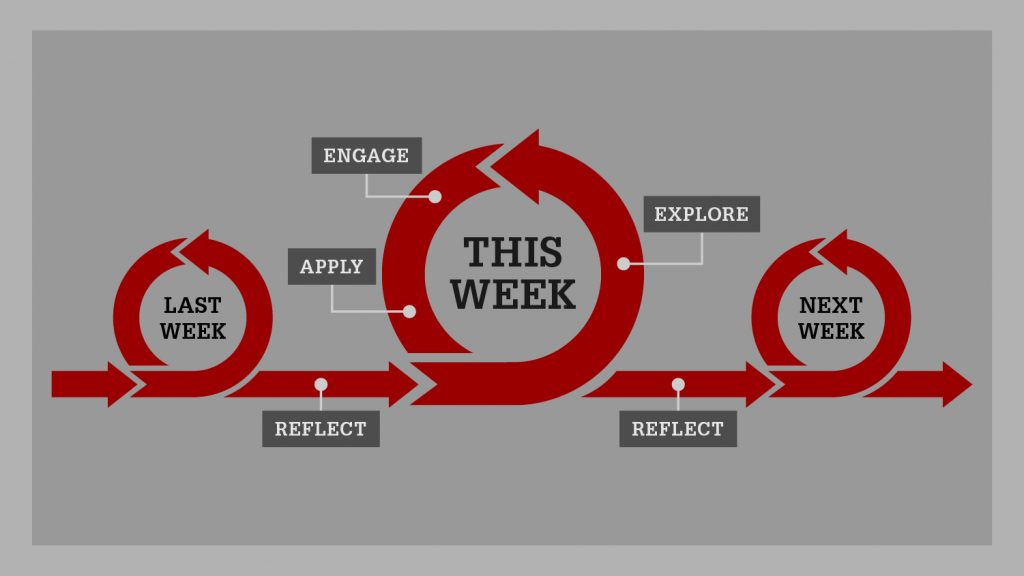 Quizzes reinforce key points after each presentation. Students also complete reflection assignments, and they submit work on a course-long "task force" project that encourages them to apply what they are learning. In one hands-on project during the third week, students received a citizen science kit in the mail inviting them to test the water quality in their homes.
"While the size of the course does limit some of what we can do, we are trying to share back with students the thoughts and concerns and ideas being expressed by the class as a whole," Lubischer says. "This reinforces their wide diversity of experiences and perspectives as well as their commonalities (e.g., being both excited and nervous about starting college)."
'Warp Speed'
You'd think, as complex as this course is, that it took months or even years to create.
Nope. Try five weeks.
And dozens of people are still working tirelessly behind the scenes to produce the final content elements.
"I can honestly say this has been the most incredible experience of my instructional design career," Dunnagan says. "By the calendar, we had five weeks to create a brand new course. By the hours, we pushed well beyond those five weeks."
It all began in the spring after Hunt discussed the idea with Tom Miller, senior vice provost for academic outreach and entrepreneurship who oversees DELTA. At an all-hands meeting on May 1, Miller shared Hunt's vision for the course and challenged his team by asking, "Is DELTA all in?"
The answer, Dunnagan says, was a resounding yes.
She coordinated across the team's five working groups — communications, content, graphics, instructional design and evaluation — that "allowed us to take off at full speed on all paths at the same time."
By May 13, the team had defined the vision and goals for the project, and by the 15th, they had developed the production timeline for an ambitious June 22 launch.
"We had two parallel efforts going at the same time — both going at warp speed," Hunt says. "Rob Dunn, Jane Lubischer and Melissa Ramirez were developing the course concepts and recruiting experts from across campus to participate, while Cathi Dunnagan, John Gordon, Todd Buker and many others from DELTA worked to ensure that the production of the course was something we could all be proud to have represent NC State.
"It took a lot of collaboration across the campus, from the budget office to the university's course and curriculum committee, everyone had a part to play," he says. "It was quite a challenge, and everyone involved really rose to the occasion and made it happen."
Dunn agrees.
"The team has been amazing," he says. "I've been able to focus on the things I'm good at and been able to be comfortable letting other people focus on what they are best at. That is teamwork at its most effective. It isn't common that it works that way. I was lucky to be invited to work on a project with such an awesome team."
The Students Weigh In
According to weekly student surveys within the course, it's a hit.
"So far the feedback we have heard is overwhelmingly positive," Dunn says. "The young people engaged in the class are excited about the class, about learning, and about fields they didn't know existed."
The DELTA evaluation working group developed pre- and post-course surveys as well as weekly surveys within the course, Dunnagan says. They also will create an evaluation report after the project's conclusion.
Data from about 2,200 responses collected across four weeks reveals positive feedback on many of the course elements. Students say the videos and podcasts are well-paced, engaging and interesting. The weekly livestream events also are getting high marks, with 78% of participants describing them as engaging, and 92% saying they are informative.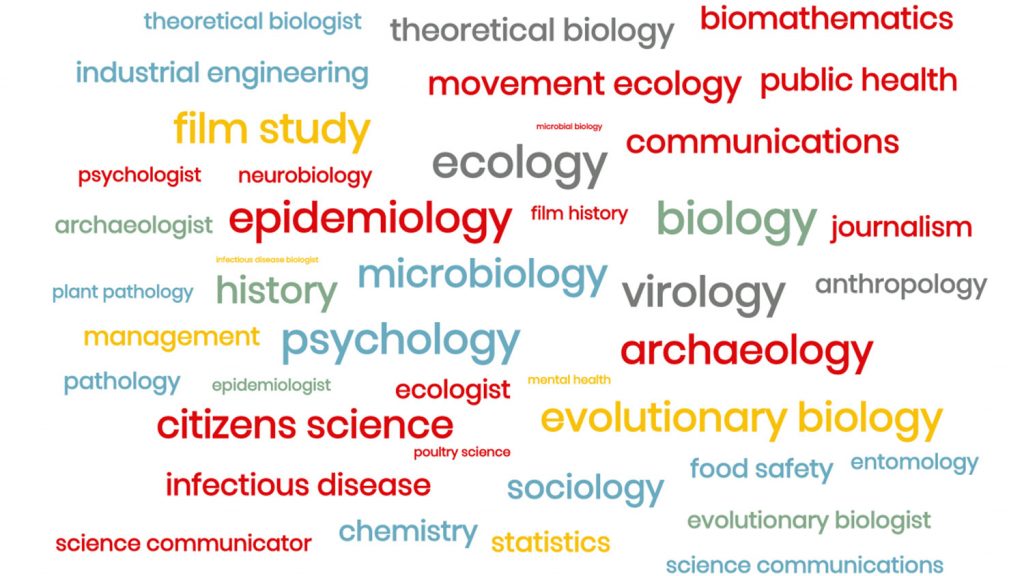 Another success is that there have been "amazingly few technical difficulties, thanks to DELTA," Lubischer says.
Course designers are trying to be as clear and detailed as possible with the content to prevent an avalanche of questions from the students, Beeson says. A robust online FAQ also helps the cause.
"It says a lot that there have been less than 20 questions so far, out of a few thousand students," Beeson says. "To me, that's a huge win."
Solving More 'Wicked Problems'
So, what's next after the course wraps on July 24? Aside from everyone involved taking a long nap, they've already got sights set on the future.
There certainly won't be a shortage of wicked problems, Dunn says.
"I think we've made a new kind of course, not just for NC State but also more generally," he says. "My sense is that it is something that will be copied in other places, a way to let students in on what is most exciting for faculty at NC State, namely the way that we can work across disciplines, we can be more as a group than any of us might be individually."
Lubischer says ideas are percolating for new "Wicked Problems, Wolfpack Solutions" courses to be offered every year.
"To paraphrase one of our presenters," she says, "if students learn one thing from this course, we hope they learn that no single discipline can solve any wicked problem alone and that every discipline and every major and every person has something to contribute to making the world a better place."
This post was originally published in NC State News.