DELTA Front Page
Online Distance Education Program Paves the Way
Chelly Sundermeyer Finds Confidence as an Environmental Protection Specialist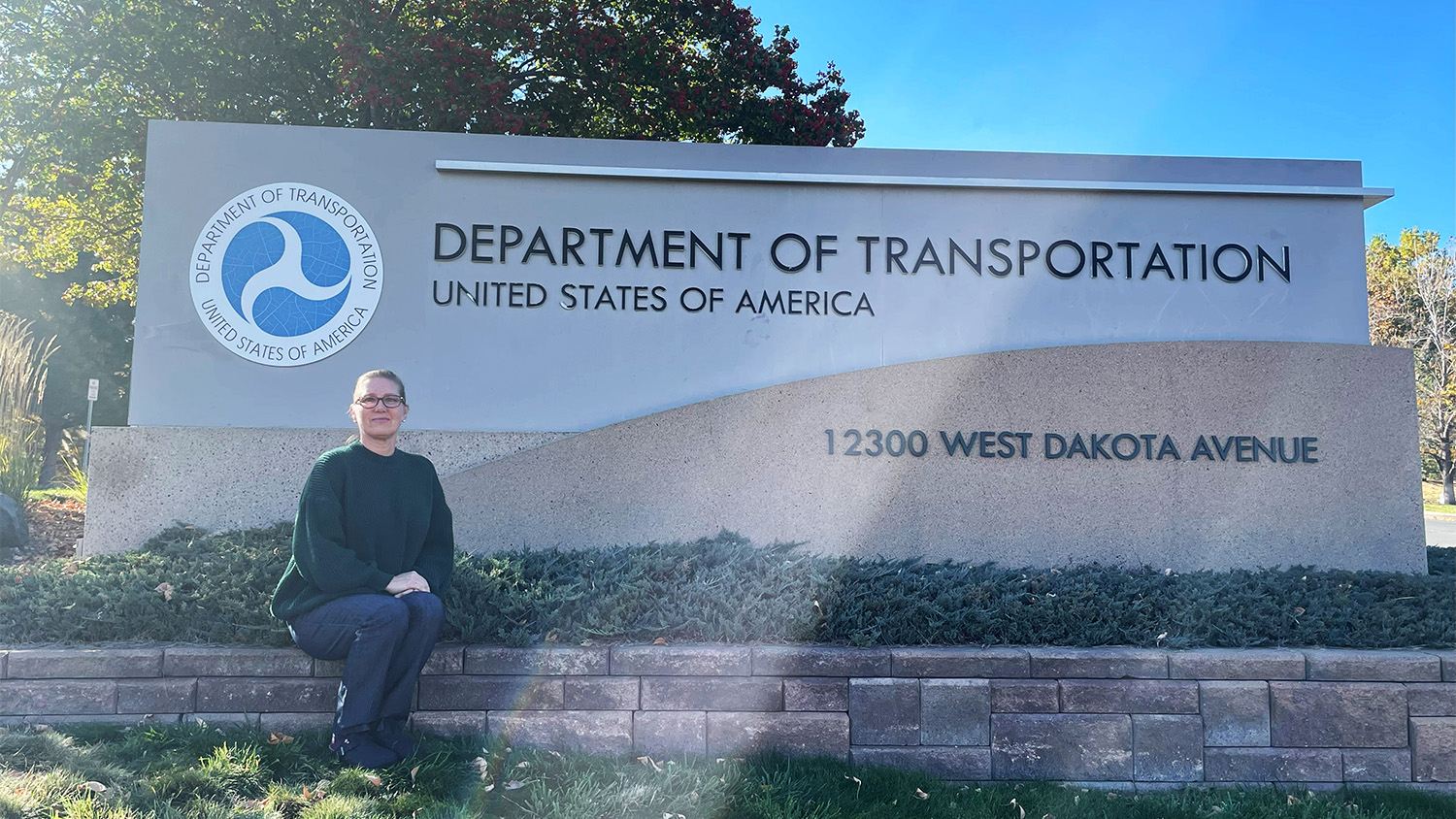 Environmental Protection Specialist and NC State graduate Chelly Sundermeyer recently completed the Online Distance and Education (ODE) Master of Environmental Assessment program.
The Master of Environmental Assessment (EA) degree is intended for working professionals who seek advanced study beyond the undergraduate level. The EA program provides students with the knowledge and skills to tackle the difficult environmental challenges of the 21st century. It capitalizes on NC State's capabilities in environmental management and technology in conjunction with communication, data analysis and project management.
After graduation, Sundermeyer was hired by the Federal Highway Administration (FHWA) Colorado Division, which provides oversight, review and technical assistance to the Colorado Department of Transportation (CDOT) for National Environmental Policy Act (NEPA) compliance for interstate and federally-funded projects.
Sundermeyer felt that the structure of NC State ODE and the EA program provided the strong foundational knowledge she needed as she began this part of her professional journey.
"I've held other strong technical positions, such as working with Civil Affairs in the U.S. Army and as a technician with both ESP Associates, Inc. and with CPL Architecture Engineering Planning," Sundermeyer explained. "But my master's degree from NC State fully encompasses all areas I consider in my position here at the FHWA to ensure I can converse professionally and effectively with my coworkers and the state personnel. I'm more confident that I can understand and review documentation that the CDOT provides when seeking FHWA approval."
Originally from Charlotte, North Carolina, Sundermeyer came into the EA program with a Bachelor of Arts in Environmental Studies and a Bachelor of Science in Geography from UNC Charlotte. While at NC State, she also obtained a Graduate Certificate in Geographic Information Systems.
"Although I took the required credit hours for the master's program, I also selected electives that I felt supported the direction I planned to head with my career after graduation, such as the fundamentals of renewable site assessment and water quality assessment," Sundermeyer said. "I specifically picked the NC State ODE program because I wanted a degree program that steered me in the direction of environmental protection."
Looking back at her time in the program, Sundermeyer is grateful for her instructors, as they paved the way for her success in her current position.
"I was taught by some very talented instructors who have worked or continue to work in one way or another to support a healthy environment and come with many experiences to share with their students as they teach their courses." Sundermeyer said. "At FHWA, I was hired under the Professional Development Program. Here, I am assigned a coach who trains and provides me the necessary on-the-job training (OJT) I need to succeed. I will remain in this capacity for two years, assuming an assignment somewhere FHWA has available across the United States. Aside from my OJT, I work closely with CDOT and collaborate with various other agencies to ensure our national highways remain safe and environmentally compliant."
As an instructor in the EA program, Tamara Pandolfo, Assistant Teaching Professor and Environmental Assessment Program Coordinator with the Department of Forestry and Environmental Resources in the College of Natural Resources, finds it gratifying to hear the follow up stories from students like Sundermeyer.
"We love to see students like Chelly excel in the environmental field with the knowledge and skills they gain from the Environmental Assessment program," said Pandolfo.