DELTA Does New York: ED-MEDIA + Innovate Learning Conference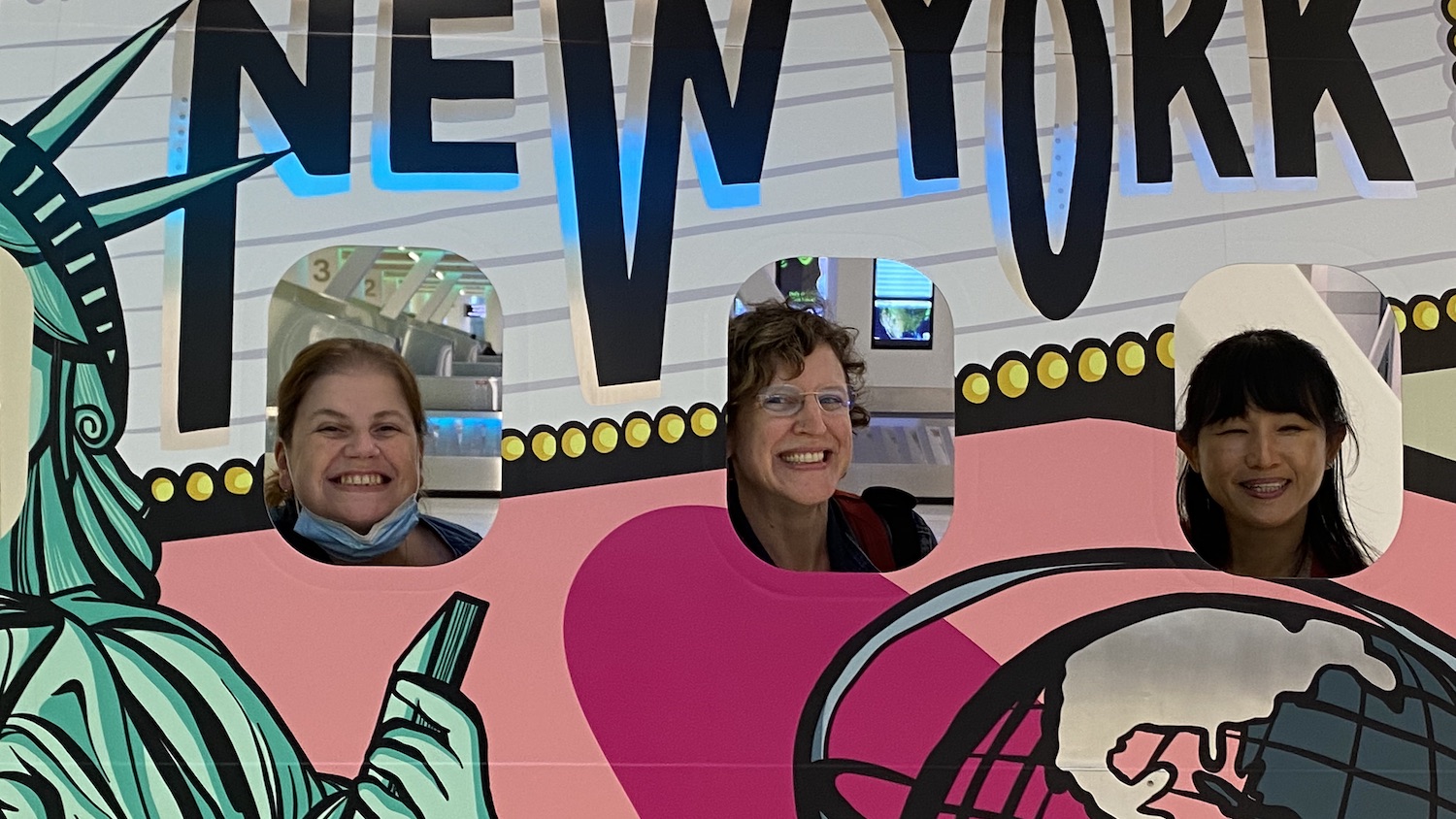 ED-MEDIA + Innovate Learning (ED-MEDIA) is a research-based conference that focuses on the ways that faculty can integrate technology into their teaching. This conference is primarily held in Europe, and it was a wonderful opportunity to be a part of an international group of participants in New York City.
The conference has two main tracks, one that focuses on Higher Education, and another that focuses on P-12 education. ED-MEDIA is a small conference which allowed us to create some great connections with presenters and fellow attendees.
Monday's speaker was Warren Berger, author of A More Beautiful Question, The Book of Beautiful Questions, and Beautiful Questions in the Classroom. Berger discussed the power of questioning and the importance of curiosity, and ways to encourage more of both in the classroom. He suggested instructors model questioning by asking questions that inspire students and bring out their curiosity. He also encouraged students to come up with questions and work in groups. His topic reminded us of the quote from Sir Ken Robinson, "Great teachers understand that learning is a conversation, not a monologue." It reinforces how important learning is when students are engaged and it inspires us to explore different strategies with technologies we support for fostering dialog and engagement in classes.
Tuesday's speaker was Natalie Nixon, author of The Creativity Leap. Her presentation was titled, "Flourishing in a Hybrid Work World." She talked about reframing what it means to be productive. There is a strong tradition of measuring productivity by tangible products created, time behind the computer doing something obviously constructive. She challenged this tradition as she advocated "toggling between wonder and rigor to solve problems." The "wonder" part is very important, but does not always look like "working." Nixon also discussed how gratitude is the foundation of humility, which inspires curiosity, which can lead to empathy and eventually to equitable action. The "action" part is the only part we see, but all the other components are very important and necessary.     
Presentations during concurrent sessions were also valuable. One presentation that stood out was by Carla Vecchiala from University of Michigan titled, "Using a Video Discussion Board to Build Connections in an Asynchronous Class." She used Flipgrid to host the discussions between her students and a guest speaker. In addition, she implemented strategies to promote and encourage discussions in class. Vecchiala has about 24-30 students and she asked the guest speaker to respond to two or three students' questions. She said all her speakers answered every one of her students' questions. Students were very engaged and the connection between her students and guest speakers was strong even though they were not physically present at the same time in the same location. Throughout this process, she learned how to use technology to bring people together and spark students' curiosity and learning.
In another interesting presentation, staff from the Ellborgen Center for Teaching and Learning at the University of Wyoming shared how they created an online, self-paced Digital Teaching and Learning Course during summer 2020. An external evaluator looked at the "before" and "after" versions of courses faculty worked to improve. The average score on their rubric before the workshop was 57%, and the average score after the program was 76%.        
The topics presented each day were inspiring. Not only did we have the opportunity to connect with educators from all over the world but we also got to spend time with our teammates. We experienced exciting, fun and scenic things in New York City — and did sightseeing individually and as a team. It was a great experience.