DELTA LearnTech YouTube Channel Provides On-Demand Resources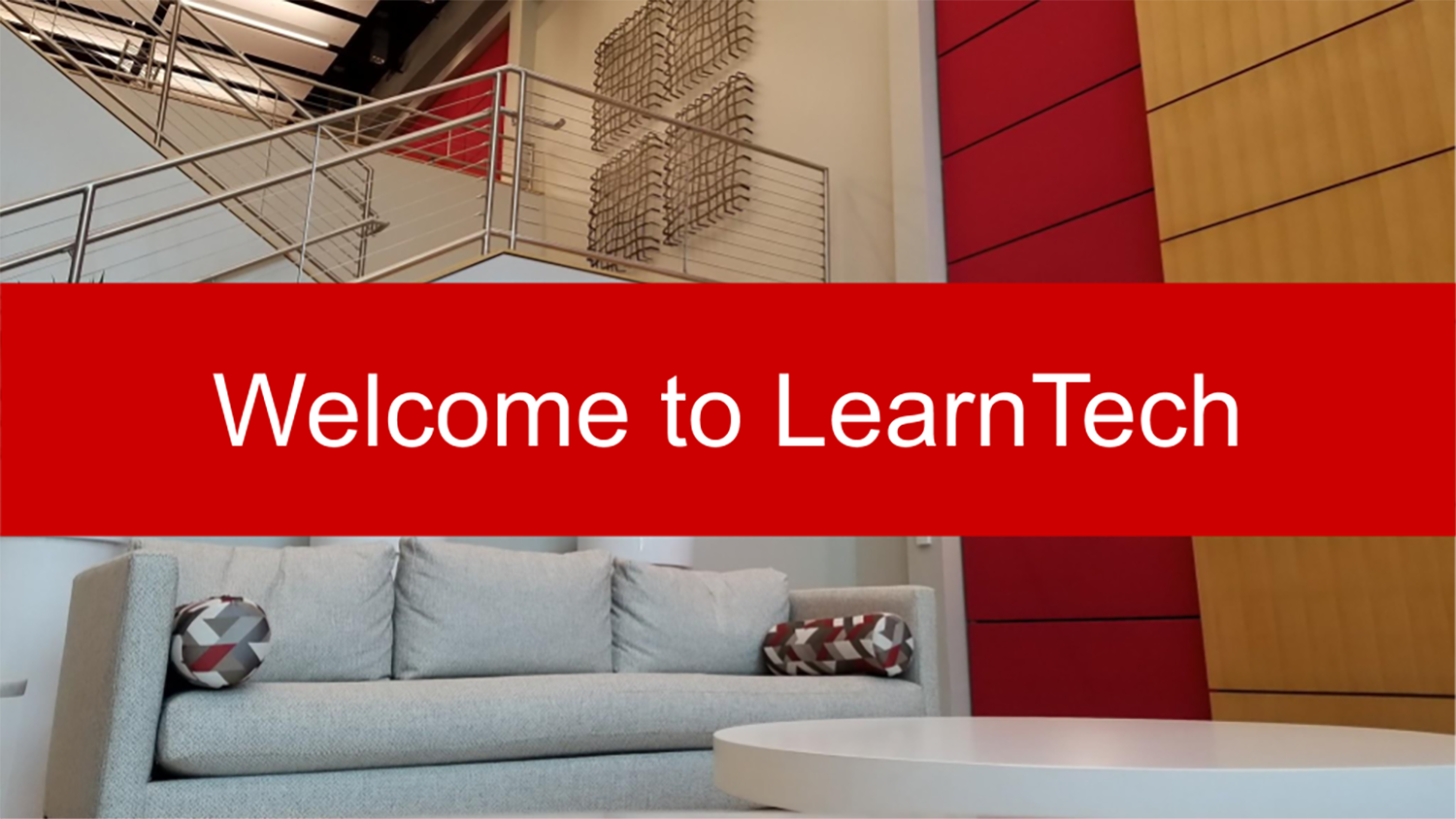 DELTA launched the LearnTech YouTube Channel in 2017 as a way to reach faculty outside of the regularly scheduled in-person workshops. Since its launch, the channel has blossomed into a hub for teaching with technology on-demand resources. 
In March 2020 when the university abruptly transitioned to remote instruction and learning due to COVID-19, the videos saw triple-digit increases in views and began serving a critical purpose. Instructors needed just-in-time support to quickly get their courses online. 
Members of DELTA's Instructional Support Services began producing multiple short, self-help videos to meet those needs in the most succinct and efficient way possible — one of the playlists simply titled Getting Your Courses Online Quickly. The playlist includes six videos, all between 2-6 minutes, focused on two core learning technologies, Moodle and Zoom.  
Other playlists include Teaching with Zoom, Using My Mediasite and Quizzing in Moodle.
Instructional Technologist Christopher Beeson leads the DELTA LearnTech YouTube initiative and noted its rise in popularity this year. "Video views are up more than 1,000% from the same timeframe as last year," he adds. 
Since January 2020, the channel has earned more than 38,000 views. The most viewed video, Download and Update the Zoom Desktop Client, sits at 4,755 views which is almost equal to the total number of views in 2019. From the video data, DELTA can see our videos are reaching a new population than those who typically attend workshops. 
What Videos Would You Like to See? 
The DELTA LearnTech YouTube Channel currently has 78 videos with more coming soon. You can expect videos and playlists on the Moodle Gradebook as well as best practices for improving your online course, rooted in Quality Matters. 
Is there a certain tool or technique that you would like to see further explained in a short video? Let us know! We are welcoming suggestions and requests to help you continue to adjust to online teaching and learning. 
Subscribe to the DELTA LearnTech YouTube Channel to make sure you never miss a video. We also welcome instructors to share the LearnTech channel with colleagues and encourage them to subscribe and use the channel as an on-demand, self-help resource. 
Reach out to learntech@ncsu.edu with your video suggestions.