DELTA Front Page
Become a Career Champion
The Career Development Center invites faculty, staff and graduate students to make a lasting impact on the future of NC State students by joining the Career Champions team.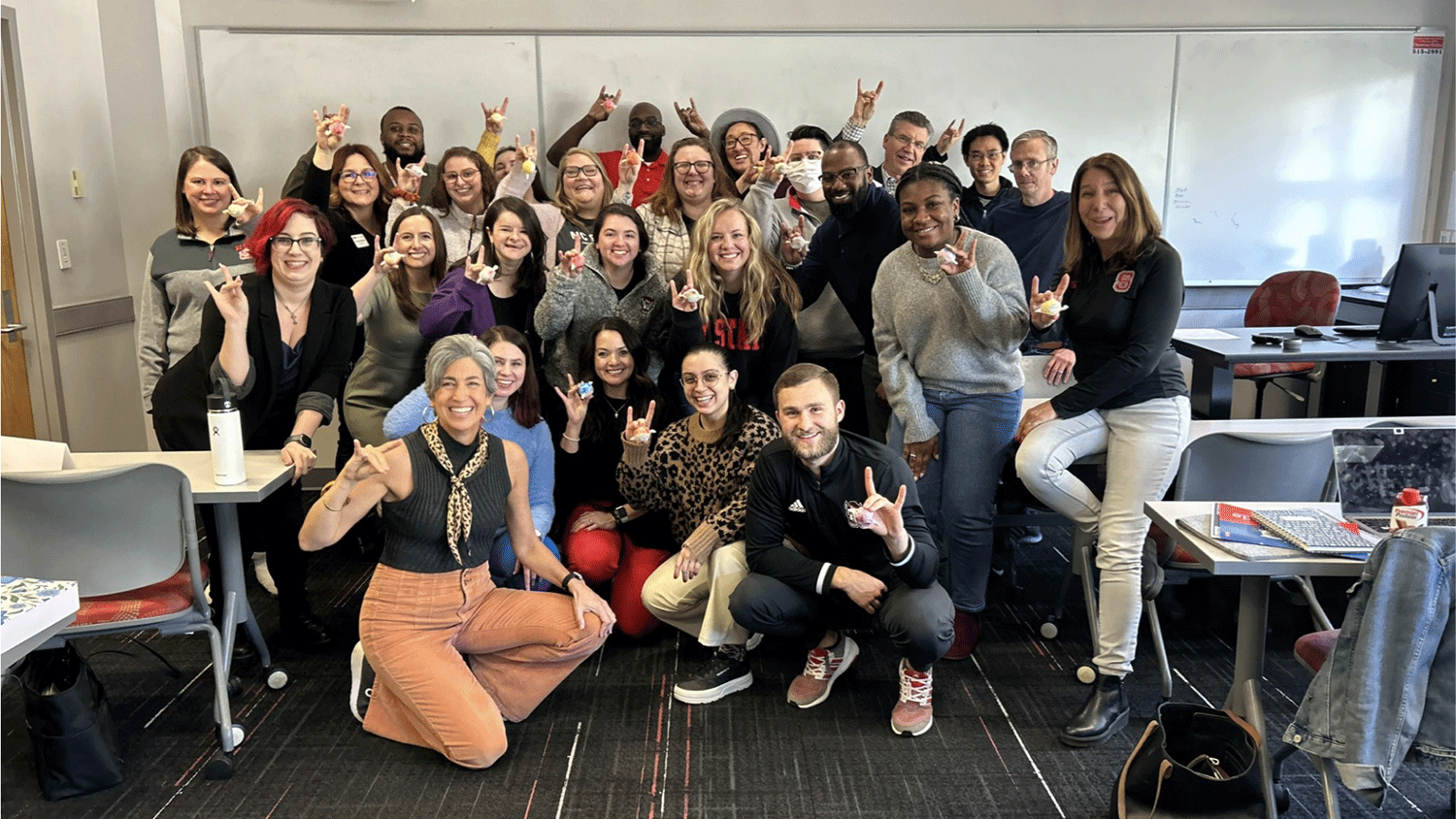 As an NC State Career Champion, you'll play a vital role in shaping students' career journeys. The Career Champion mission is to unlock our students' potential, shape their future careers and transform their lives. Champions inspire, guide and empower our students on their path to success. Here's why you should consider becoming a Career Champion:
1. Empower students: By becoming a Career Champion, you'll gain the tools to empower students in their career journey. You'll engage in career conversations with students, share up-to-date information and guide them toward valuable resources. Your support will pave the way for their success.
2. Continuous growth: The training equips Career Champions with the latest career insights. Through a comprehensive seven-hour training program, you'll stay ahead of the curve, learning cutting-edge career support techniques. This training will ensure you provide the best guidance to our students.
3. Professional development: Serving as a Career Champion is not just about assisting students; it's also an opportunity for your own growth. By immersing yourself in the dynamic world of career development, you'll expand your skill set and gain valuable expertise. This role will enhance your resume and open doors to new opportunities.
4. Team collaboration: You'll join a supportive community and will have the chance to collaborate with like-minded individuals who share your commitment to empowering students and fostering an innovative environment. One of the goals of Career Champions is to build a network that strengthens the university's collective impact on student success.
The first step to joining Career Champions is to register for the training program. Upcoming training dates are on the registration form.
Learn more about Career Champions, including eligibility requirements, on the program's website. Become a Career Champion today!