Miller Steps Back from DELTA and McKimmon Roles to Focus on NC State Entrepreneurship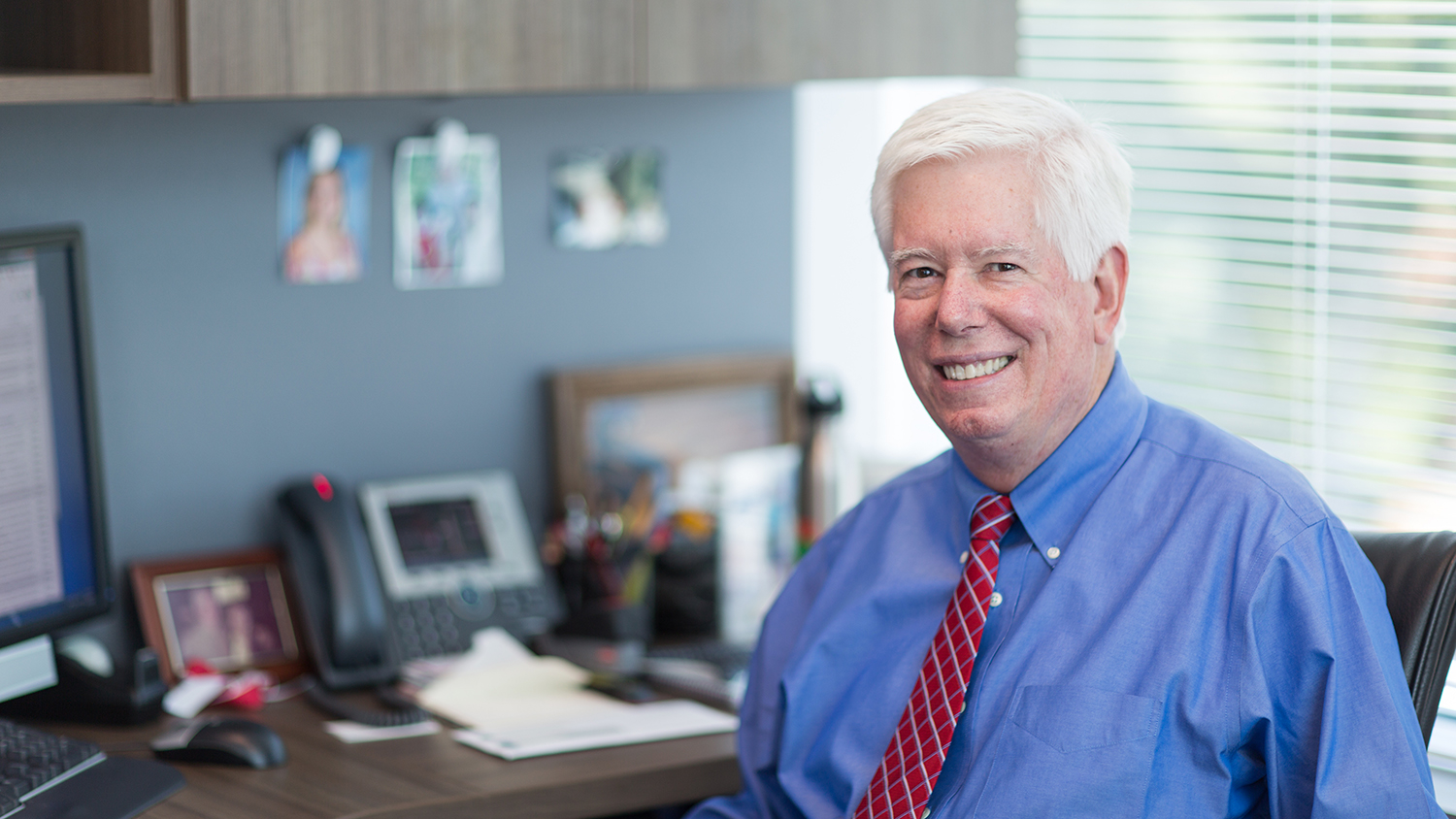 NC State Senior Vice Provost (SVP)  for Academic Outreach and Entrepreneurship Thomas (Tom) Kenan Miller III  has led Distance Education and Learning Technology Applications (DELTA) since its inception in 2000. Miller was named the founding vice provost in January 2001, following a national search.
While SVP Miller is not leaving NC State, he is stepping back from his leadership role with DELTA and his oversight of the McKimmon Center for Extension and Continuing Education effective July 1, 2021. Miller will continue to report to Executive Vice Chancellor and Provost Warwick Arden and focus on leading NC State Entrepreneurship and working closely with the Wolfpack Investor Network in the next phase of his career. 
"I'm very proud of my accomplishments over the past 21 years with DELTA and more recently with McKimmon," Miller said. "We have great leadership now in both organizations, and I see it as a good time to step back and focus on building NC State's entrepreneurial culture and ecosystem for the last phase of my career.  Entrepreneurship has been a passion of mine for my entire career at NC State."
"Tom has always been a visionary, pushing NC State to be an exemplar in the use of technologies for teaching and learning and distance education programs," said Provost Arden, who appointed Miller senior vice provost in 2011. "He's also been a flexible and committed team player, who, in addition to DELTA, the McKimmon Center and NC State Entrepreneurship, at various times also led the Shelton Leadership Center and Outreach and Engagement in his tenure at the university."
Miller's philosophy in growing DELTA was that distance education (DE) and face-to-face instruction would eventually become seamlessly integrated and digital technologies would serve all students, not just those who enrolled in DE courses. 
DELTA Grants and the Great Pivot
"The DELTA Grants program was established to stimulate partnerships between our expert staff and the faculty," says Miller. "Over time, this proved to be a powerful model, catalyzing the growth of faculty-led innovations in teaching and technology."
Miller adds, "Many of those innovations have received national recognition, but most importantly the DELTA grant model, which led to a close working relationship between the DELTA team and the faculty and prepared us very well for the "Great Pivot" to emergency remote instruction in March 2020."
Once the COVID-19 pandemic affected the university, DELTA staff collaborated with the Office of Faculty Development and the Office of Information Technology to make the emergency transition to teaching online as smooth as possible, from upgrading classroom equipment to offering special workshops and articles focused on supporting faculty in teaching remotely.
Provost Arden credits Miller's leadership in DELTA with the positive way NC State faculty were able to convert their teaching so quickly. "Since the start of the pandemic, I've been especially appreciative of Tom and his colleagues in DELTA, who've helped NC State faculty, staff and students immeasurably in our temporary transition to virtual classrooms and workspaces."
The working relationships with faculty across disciplines have proven to be essential in the success of DELTA's work with faculty to create and deliver "Wicked Problems, Wolfpack Solutions" in a very short period of time. Miller says, "It simply would not have been possible without those well-established working relationships."
This course was created in five weeks by a group of faculty and DELTA staff to create an introductory experience for incoming students who would not be able to move to campus in fall 2020. In addition to learning more about pandemics, they learned how to use NC State's suite of learning technologies and tools.
Online Education Recognized
NC State's portfolio of online courses and programs grew very quickly as a result of DELTA Grants. Miller says, "Prior to the pandemic, nearly every NC State course was using technology supported by DELTA, and more than 21,000 students annually enrolled in one or more online courses."
Miller's focus during this explosive growth in online classes was always quality over quantity. DELTA did not originally aspire to the largest provider of online programming, but wanted to provide the best services possible. Because of that goal, the 2021 U.S. News and World Report gave a national ranking to 15 NC State online and distance education programs, 13 of which are in the top 20 in the country.
"Over the past 21 years, Tom has built a strong culture of innovation and entrepreneurial thinking within DELTA, working hard to create an environment that attracts and retains the best and brightest digital education professionals and celebrates their accomplishments. That is the solid foundation upon which the entire organization is built," says Provost Arden.
While there is no announcement about leadership plans for DELTA or the McKimmon Center now, information will be forthcoming.
Related
*Content provided by Sherry O'Neal and the DELTA Communications Team
This post was originally published in Provost's Office News.