Adapting to Change: DELTA Project Managers Redefine Agility at NC State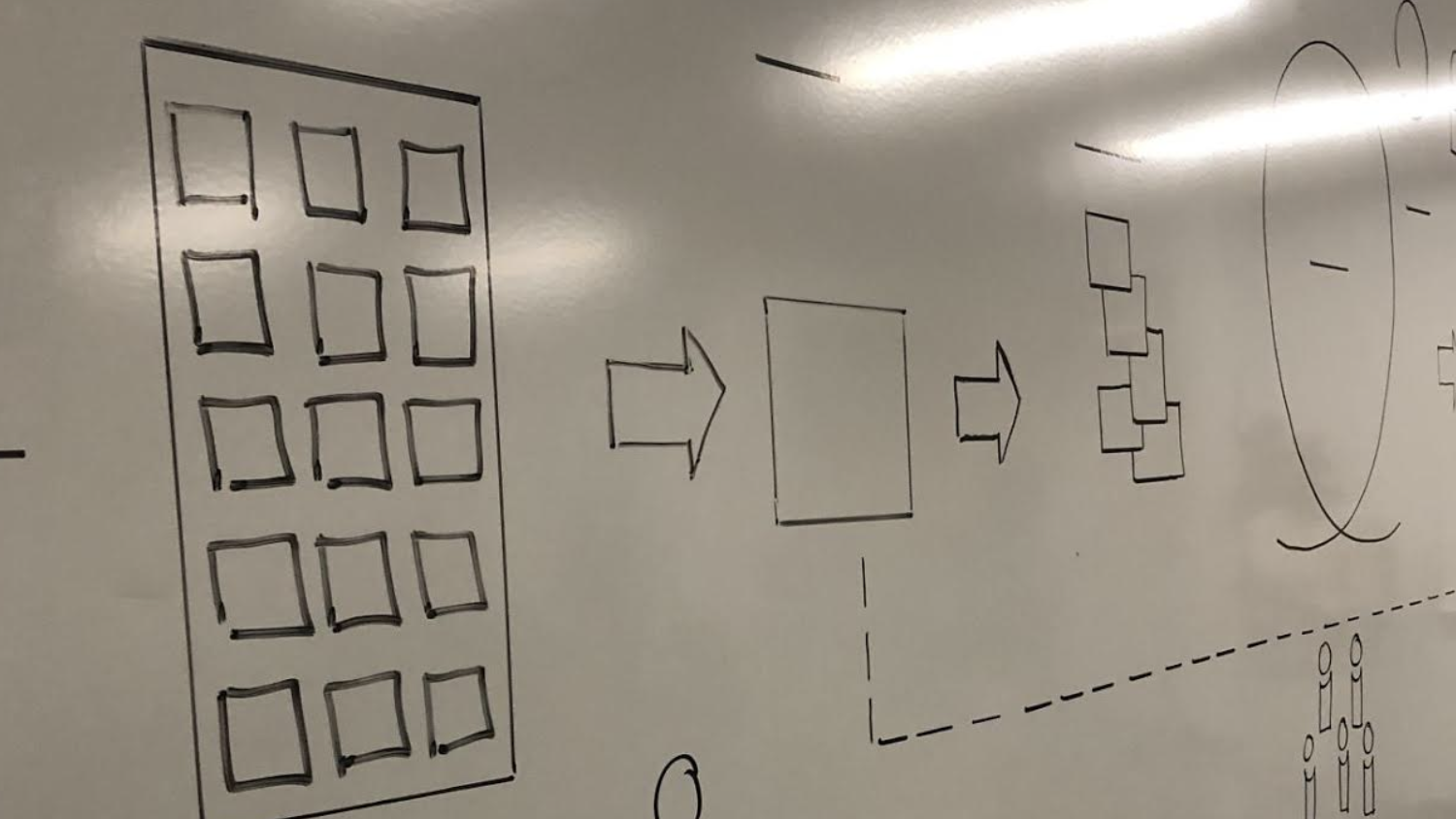 Since 2016, the Project Management (PM) team at DELTA has been implementing Agile, an iterative approach to project management based on flexibility, feedback, and continuous improvement. This cooperative effort to enhance team processes allows DELTA to adapt to change quickly and deliver work fast, a skillset that has proven invaluable in the face of COVID-19.
Associate Director of Project Management Merranie Zellweger and Lead Project Manager Laurie Gyalog have been responsible for introducing Agile practices into DELTA operations. In the past two years, the project management team has focused on using Agile to support organization-wide efforts. An external Agile coach was brought in to supplement ongoing internal coaching and identify avenues to effectively meet DELTA and university strategic goals of organizational excellence. 
To enrich the application of Agile, DELTA seeks out fresh perspectives to develop innovative solutions. Staff members from Online and Distance Education, Marketing and Partnership Development, Instructional Support Services and Educational Technology Services attend Agile meetings and workshops alongside project managers. Working together, these individuals can merge bottom-up and top-down efforts for implementation while developing customized approaches for each team at DELTA.
The benefits of having an Agile mindset can be seen across the university, as Gyalog and Zellweger have formed the Project Management and Agile Community (PMAC), a group that supports connections between different sectors of project management at NC State by sharing best practices, addressing challenges and supporting those who are pioneering efforts across higher education. PMAC has grown to 124 members with representatives from the College of Education, Scholarship and Financial Aid, University Communications and many other units.
Zellweger and Gyalog's tireless work has solidified NC State's position as a leader in the implementation of Agile in higher education. Many universities, including Stanford Medical School and UNC Charlotte, have sought out DELTA's project management team to gain insight into how best to implement the Agile framework at their own institutions, spreading DELTA's impact on student success across North Carolina, the Southeast and beyond.
"Operating in an Agile culture and mindset promotes sustainable and iterative approaches that allow us to effectively respond to change while promoting the importance of individuals and interactions…as well as adaptability," says Gyalog. "When COVID-19 hit, it really reinforced many of the values and principles Agile promotes."
Agility During a Pandemic
In March, the project management team was presented with unprecedented challenges. As NC State pivoted to emergency remote education due to the COVID-19 pandemic, the team shifted to a fully digital working environment. However, the team believes that COVID-19 has enabled them to be more creative in their Agile implementation and support. For example, they have moved their traditionally in-person planning and prioritization exercises, such as co-located Kanban boards used to visualize tasks, to interactive virtual tools such as LucidChart or Jamboard. 
"With many of [DELTA's] teams already benefiting from an Agile mindset and practices, the sudden remote shift that COVID-19 presented, allowed us to pivot more easily and enhance collaborative practices," says Gyalog.
These virtual tools helped the project managers focus on continuity efforts in bringing faculty online for a fully digital teaching environment. In doing so, they helped develop processes to support an increased demand for assistance, resources and online training sessions from DELTA, as well as enabling the Classroom Capture Initiative. 
The DELTA team also provided project management for the launch of Wicked Problems, Wolfpack Solutions — an innovative online experience for incoming first-year students to explore the history, biology and societal impacts of pandemics like COVID-19. The course, which concluded in July, not only introduced students to 33 of NC State's top-tier faculty and our academic learning technologies, but it also fostered a community around this "wicked problem." 
Additionally, DELTA project managers have continued to share the Agile mindset with others during this time. The team's paper "Boost Your Efficiency with Agile in Online and Distance Education" was published in the American Journal of Management and was presented by Laurie Gyalog and Katie Bean at the eduWeb Digital Summit in August. The virtual presentation was awarded Best in Track. 
Gyalog says, "we hope this crisis helps us establish an opportunity to further educate, pilot and implement Agile across DELTA, the university, and the higher education sector."
Looking Forward
As NC State looks forward to another semester of virtual classes, the DELTA project management team continues to build upon relationships with colleagues across DELTA and the university. By providing training, education and coaching opportunities on Agile and project management best practices, they hope to aid the Wolfpack in adapting and collaborating in the face of COVID-19.
"We are working hard to reach out to all DELTA teams and across the university to customize Agile approaches and continue to expand in the immediate future," says Zellweger and Gyalog. "Keep your spirits up. This is an opportunity to grow and change! Communication, collaboration, transparency and visibility will allow us to be successful in this remote working time."
Looking for additional tips and tools for remote project management? DELTA's Project Management team has some suggestions on how to stay connected, draft a team agreement, remote team-building ideas, and other helpful tools in "DELTA Project Managers Suggest Tips and Tools for Remote and Distributed Teams." You can also join the discussion and sign-up for the Project Management and Agile Community (PMAC).